Walk & Talk Sessions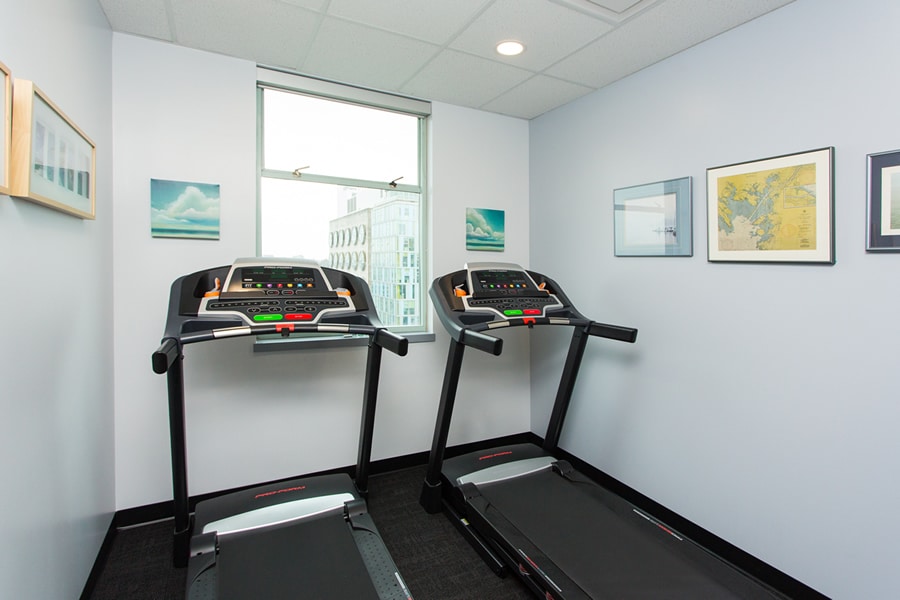 Available at our West Broadway Clinic
Jericho Counseling is proud to offer Walk & Talk Sessions at our West Broadway Clinic location in Vancouver. Our private Walk & Talk Sessions clinic room is equipped with two new treadmills facing a window view of Fairview. Walk at a comfortable pace with your counsellor for the duration of your counselling appointment as you participate in discussions.
Walk & Talk Sessions may appeal to clients:
who find walking relaxing
who are looking for ways to fit more exercise into their days
who want a break from sitting during long periods of the day
prefer (or need) to walk, rather than sit, for physical reasons
who are looking to take new "steps" towards managing anxiety, depression, anger or other challenges
who want to try something new!
Walk & Talk sessions are available for individual counselling sessions and are subject to an additional service fee.
Interested in a Walk & Talk session or need more information? Email us walktalk@jerichocounselling.com or call us 604 · JERICHO (537 · 4246). If you are an existing client, please approach reception or your counsellor.