Jericho Workshops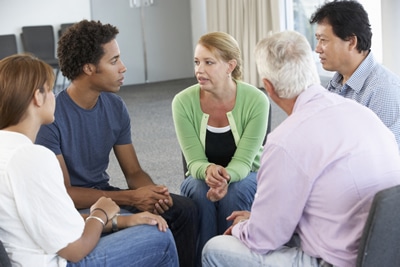 At Jericho Counselling, there are a variety of ways for you to get the help you need. Some people choose Individual Counselling, others choose Couples or Family Counselling, and still others find that the Group experience is the best for them.
Some of the advantages of group work can include the lower cost, when compared to Individual Counselling. The fees for each group meeting work out to approximately $30 – $45 / hour, as compared to $100 or more for an individual or couples counselling session. This can be a great benefit for many people. Other benefits relate to connecting with others who may be struggling with similar challenges, learning from the experiences of others, and just the simple relief of really knowing that "I am not the only one."
All of our groups are held to the highest standards of confidentiality to ensure that everyone feels safe and comfortable to join in the conversation. You will spend time learning about the particular issue that the group is focused on, as well as acquire new skills through the practice section of your group course or workshop experience. Finally, you will also be introduced to additional resources which will assist in your understanding of new ways to deal with current struggles and help you discover tools to keep all that you learn moving forward after the group sessions conclude.
At Jericho Counselling, all of our groups are facilitated by Registered Therapists, which means that any fees paid for these groups may be reimbursed through your extended health insurance plan. Please double check with your specific insurance provider that the services of a Registered Clinical Counsellor are acceptable to your plan.
Our Group Courses and Workshop sessions are currently run out of our West Broadway location in Vancouver, which means that access is convenient, no matter where you are travelling from. We are just a short walk from the Canada Line at Broadway and Cambie, there is excellent bus access along the Broadway corridor, as well as plenty of parking options for those who choose to travel by car.
For more information, please email groups@jerichocounselling.com or call 604 · JERICHO (537 · 4246).
Upcoming Healing Steps – A Walking Group for Grieving Hearts Workshops
Starts: June 2023
(4 weeks from 10:30am – 12pm.)
Call 604 · JERICHO (537 · 4246) to book your spot today.
The Healing Steps Walking Group is a safe and supportive space, for those who have lost someone dear. Walking is not only good for your physical health but also your mental and emotional wellbeing.