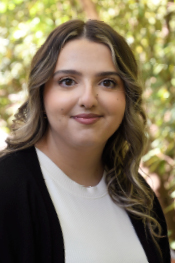 Sommer Abdul-majid
Bachelor of Arts (BA)
Graduate Intern Counsellor
Sommer is in her final year of the Master of Counselling Psychology program at Yorkville University. She is a student member of the Canadian Counselling and Psychotherapy Association (CCPA). Upon completion of her education, Sommer will be pursuing a Registered Clinical Counsellor (RCC) designation with the BC Association of Clinical Counsellors (BCACC).
Sommer has many years of experience as a crisis support worker for a non-profit organization providing immediate crisis intervention for women, children, teens, and families experiencing trauma. Sommer also has experience working with culturally diverse communities, including new immigrants, refugees, at-risk youth, and adults.
Sommer believes clients are the experts in their lives and has fostered a respectful, non-judgmental, ethical, and culturally sensitive approach to counselling. She supports clients' self-directed success by helping them cultivate an awareness of the roadblocks impacting their lives, discover new perspectives, and develop healthy behaviours and boundaries. Sommer engages clients by applying her diverse cultural knowledge and multidisciplinary background, allowing her to communicate effectively through collaboration, flexibility, and cultural sensitivity. Sommer aims to establish a strong therapeutic relationship with clients, promoting a positive and successful therapeutic experience and supporting clients in identifying and achieving their goals.
Sommer integrates theoretical frameworks and interventions that best suit the individual and their specific needs. She works with Cognitive Behavioural Therapy (CBT), Narrative Therapy, and Solution-Focused Therapy. Sommer has experience supporting clients who are struggling with anxiety, depression, relationship concerns, life transitions, boundaries, and self-confidence, as well as many issues facing immigrants and refugees coping with the difficulties of acculturation and adaptation.
Sommer provides counselling services in English and Arabic.
Graduate Intern Counsellor, Sommer Abdul-majid, is accepting new clients from across British Columbia, on Mondays and Fridays. As a Graduate Intern Counsellor, Sommer will be under the direct supervision of the Clinical Director, along with support from her accredited university.
To inquire about a first appointment with Sommer, please send an email to info.sommer@jerichocounselling.com and you will receive a response from Central Booking to assist with the process.