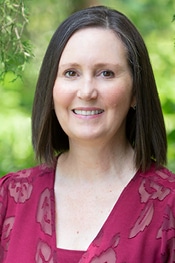 Cate Tohill
Master of Arts in Counselling Psychology (MA)
Registered Clinical Counsellor
Cate has a Master of Arts degree in Counselling Psychology from City University and is a Registered Clinical Counsellor. With a background in human services Cate has spent more than twenty-years as an educator, counsellor, and support worker with diverse populations. Cate is also a parent and currently teaching at Kwantlen Polytechnic University where mentorship is central to her teaching practice and philosophy.
For Cate, the heart of counselling is a meaningful conversation between two people who mutually agree to participate. She regards challenges in life as a natural part of human experience and therefore she approaches experiences such as depression, addiction, and anxiety from a non-judgemental perspective. Inherent within her counselling philosophy is the belief in the human desire for self-understanding with a natural tendency toward growth and development. Cate supports this natural human process by being genuine, authentic, supportive, and understanding.
Throughout her career, Cate has worked with adolescents and adults across a range of issues. She takes an integrative approach to counselling and uses the conversational mode of therapy informed by psychodynamic theory, attachment theory, person-centred therapy, and existentialism.
Cate is comfortable providing counselling for a range of issues such as addiction, anxiety, depression, trauma, infidelity, relationships, managing emotions, identity development, parenthood and single parenthood including parents who have children with exceptionalities. Currently, she provides counselling to teenagers and adults.
Cate provides counselling services in English.
Vancouver BC Counsellor, Cate Tohill, is accepting new clients from across British Columbia, at our West Broadway and secure Virtual Clinic on Tuesdays and Wednesdays.
To inquire about booking a first appointment with Cate, please email info.cate@jerichocounselling.com and you will receive a reply from Central Booking to assist with this process.