Customizable for Your Small Business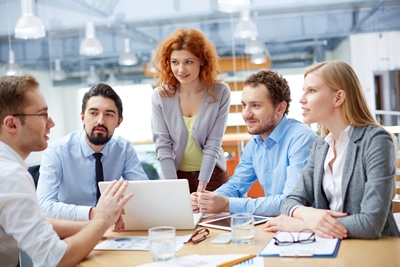 Jericho Counselling has been serving the Lower Mainland since 2001, helping thousands of individuals, couples, and families to feel better. Along the way, we have also been able to assist hundreds of businesses and companies find solutions to the issues that often arise in the workplace.
The Canadian Economy is projected to lose another $51 billion this year due to untreated Mental Health issues in the workplace. 500,000 Canadians will miss work this week due to mental health issues. Another 500,000 will miss work next week. Recent studies suggest that for every dollar spent on Employee Assistance Programs, companies can realize a return on this investment in the realm of $5-$15. We are finally beginning to understand that Good Health is Good Business.
While many companies prefer to propose a 'one size fits all' approach to the mental health offerings of their benefits programs, many more are discovering that simply saying "We have counselling coverage in our insurance package" is no longer satisfying from a number of perspectives. At Jericho Counselling, we hear from clients every week that they have already tried the counselling that is offered within their benefits package, but for one reason or another, they did not find it effective and are now reaching out to us to pay out of their own pockets.
Jericho Counselling offers employers another approach to Employee Assistance Programs. We call it our "Employee Assistance Solutions" package and it will be especially pertinent for small and medium-sized businesses, as well as unions, faith-based communities, and non-profit settings.
We offer Annual Programs for your business, in addition to Stand Alone solutions, as you need them.
Call today at 604 · JERICHO (537 · 4246) to find out more about how we can help make a difference in your business. You can also email us at solutions@jerichocounselling.com to learn more.
---
Contact us to learn more about our Employee Assistance Programs
You can submit this form with complete confidence that it will remain confidential and only be shared with our intake team, unless you request otherwise. Jericho Counselling does not email you without your permission and you will not be added to any email lists unless you make a specific request to receive our newsletter.