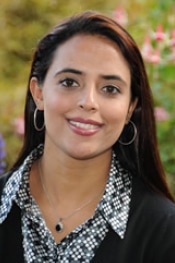 Raman Salooja
Master of Arts (MA) in Counselling Psychology
Registered Clinical Counsellor
Raman holds a Master of Arts in Counselling Psychology and is a Registered Clinical Counsellor. She has been working as a counsellor for almost two decades. Raman is an empathic listener who believes that all individuals have the capacity for change when given the opportunity, tools, and guidance. She works with clients to create a safe space which is respectful, encouraging, and supportive and then uses this environment to guide clients closer to their goals.
Raman uses Cognitive Behavioral and Solution-Focused strategies, augmented by other techniques, while providing the support and skill development necessary to approach life's problems. She has experience with Adult and Youth clients and is best known for her ability to provide a calm, reassuring environment within which clients can discover and create their own solutions.
Raman has training and expertise in working with individuals, groups, and couples in the areas of depression, anxiety, addiction, relationship issues, self-esteem, stress management, communication, and conflict resolution.
Raman provides counselling services in English, Hindi, and Punjabi.
Vancouver BC Counsellor, Raman Salooja, see clients via our Secure Virtual Clinic on Mondays and Fridays and is currently accepting new referrals from across British Columbia, although there may be a wait for new clients.
Email now at info.raman@jerichocounselling.com to request information about booking an initial appointment and you will receive a reply from central booking with details.