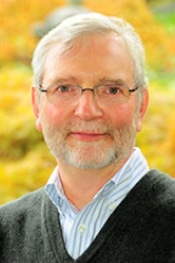 Glen Grigg
Doctor of Philosophy (PhD) in Clinical & Counselling Psychology
Registered Clinical Counsellor
Dr. Glen Grigg has been providing clinical counselling services to a wide range of clients around the Lower Mainland for more than 25 years. For over a decade, Glen has been teaching in the Master of Counselling program at the City University campus located in Downtown Vancouver and he is a long-time instructor at the Justice Institute of B.C. Glen has literally taught hundreds of students and professionals over the last many years and has influenced the direction of counselling and psychotherapy around the Lower Mainland as well as the province of British Columbia and beyond.
Glen has twice been recognized by the B. C. Association of Clinical Counsellors for outstanding contributions to the practice of psychotherapy and is well published in professional journals, as well as a sought after presenter at conferences.
Glen's work with clients is focused on understanding the unique challenges of each human life and their network of relationships. His approach to counselling is grounded in a profound appreciation of individual strengths and the process of opening up possibilities. He has been trained in competencies for resolving inner distress, for transforming thoughts and perceptions, for creating personal decisions and life plans, and for building relationships. These skills and abilities work best when Glen and his clients have a working partnership that defines the meaning of their work. Glen is also focused on collaboratively defining the goals that clients seek to attain through counselling as well as the means by which their partnership will arrive at these goals.
Whether you are an individual, part of a couple or family, adult, teen, or child, Glen is equipped to provide meaningful counselling designed to generate change and healing. Glen has a broad range of experience that includes clients struggling with problems like anxiety, depression, addiction, relationships, children's issues, adult and teen issues, and many others.
Glen provides counselling services in English.  Please note that Glen's fees are slightly higher than other therapists.  You are welcome to ask about this during the booking process or when you first meet with Glen.
Vancouver BC Counsellor Glen Grigg, Ph.D., is available for counselling appointments on Tuesdays and Wednesdays at our Secure Virtual Clinic platform and is currently accepting new clients from across British Columbia, although there may be a bit of a wait for an initial appointment.
Email now at info.glen@jerichocounselling.com to request an appointment with Glen and you will receive a response from Central Booking to assist with the process.