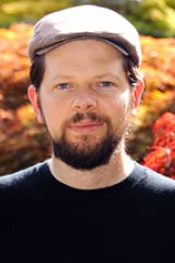 Adrian Sacks
Master of Arts (MA) in Transpersonal Counselling Psychology
Canadian Certified Counsellor (CCC)
Adrian returns to Jericho Counselling after a short hiatus to focus on family, and brings with him with an extensive background as a family counsellor, educator, and clinical therapist.
He believes in a holistic, person-centered therapeutic model, tailoring his counselling practice to meet the needs of the client (from the practical to the existential). Adrian is known for his personal warmth and for his gentle, empathic approach, fostering a safe therapeutic space to address deeper concerns. Using the techniques and approaches gleaned from the Naropa University focus on Contemplative Psychology, Adrian uses this grounded and soft approach to his work with all clients, which often translates into a sense of safety to 'go deeper' than may have felt possible before.
Adrian works with adults and adolescents, providing mindfulness-based support, informed by attachment theory and Interpersonal Neurobiology. He works with concerns related to stress and anger management, anxiety issues, self-esteem, depression, life transitions, as well as substance use and concerns related to addictions. As a committed father and husband with a background in early childhood education, Adrian also understands the concerns of young families first hand. He offers therapeutic support for relationship issues, specializing in marriage and couples counselling, parent coaching and support for clients coping with grief and loss.
Adrian provides counselling in English and Hebrew.
Canadian Certified Counsellor, Adrian Sacks, provides therapeutic supports online, and is available for new referrals from across British Columbia, on Sundays, Mondays, Wednesdays and Thursdays.
To contact Central Booking about booking an initial appointment with Adrian, please email info.adrian@jerichocounselling.com and you will receive a reply from Central Booking to assist with the process.