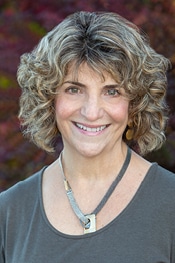 Shelley Karrel
Master of Counselling degree (M.C.)
Registered Clinical Counsellor
Shelley is a Registered Clinical Counsellor with a Master of Counselling degree from City University of Seattle as well as a Bachelor of Business Administration from Acadia University. Originally from the East Coast of Canada, Shelley has been involved in coaching and counselling for the past 25 years.
One of Shelley's core beliefs is that within each of us is the wisdom of knowing. When we come into that place of truly appreciating who we are, the world of possibility opens up. As a counsellor she believes her role is to listen empathically, to understand her clients' concerns and to help them see a way to a solution by accessing what may be limiting beliefs – "the story we tell ourselves." She strives to ensure her clients feel safe, heard, and supported. Focusing on a collaborative approach, Shelley has helped her clients with issues relating to self esteem, career and life transitions, relationships, grief and loss, family concerns, anxiety, depression, and addiction.
Shelley considers the relationship between client and therapist as crucial to successful therapeutic outcomes for clients and she pays great attention to this dynamic throughout every client interaction. From a theoretical perspective, Shelley relies primarily on a combination of Solution-Focused therapy and Cognitive Behavioural Therapy (CBT) to help clients achieve their goals. In her spare time Shelley is a practitioner and facilitator of Mussar principles, as well as an avid reader with a love of cooking.
Shelley provides counselling services in English.
Vancouver BC Counsellor Shelley Karrel, is currently accepting new referrals from across British Columbia, on Monday, Wednesday, and Thursday.
Please email info.shelley@jerichocounselling.com to request information about booking a first session and you will receive a response from Central Booking to assist in the process.