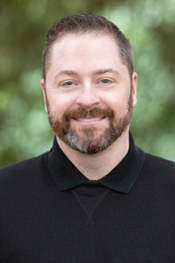 Kevin Morrison
Bachelor of Arts in Psychology (BA)
Graduate Intern Counsellor
Kevin is in his final year of the Master of Arts in Counselling Psychology program at Yorkville University. He is a student member of the BC Association of Clinical Counsellors (BCACC) and the Canadian Counselling and Psychotherapy Association (CCPA). Upon the completion of his education Kevin will be pursuing the Registered Clinical Counsellor (RCC) designation with the BCACC.
Kevin's passion for counselling lies in his passion for assisting others. He has previously worked as a Chartered Professional in Human Resources where he assisted individuals with employment opportunities, career exploration, communication styles, and conflict resolution. Through his current education and many years of volunteering in a crisis support environment, Kevin has developed a respectful, nonjudgmental, ethical, and culturally sensitive approach in counselling.
With an appreciation that each person is on a unique journey in life, Kevin believes that individuals experience life in their own ways. Life can be challenging and complex, but Kevin believes that counselling can provide clarity and empower individuals to make healthy and satisfying decisions that are more consistent with their feelings, values, and needs. His experience has also taught him that counselling can also enrich one's understanding of the significance of thoughts, emotions, and behaviours. Kevin considers counselling to be a transformative exploration of the self that naturally enhances confidence, self-efficacy, self-esteem, motivation, and hope. He also understands that the foundation for a strong therapeutic relationship is the empathy and trust between client and counsellor.
Kevin embraces theoretical frameworks and interventions that will best suit individuals and their specific issues. He works with Motivational Interviewing, Cognitive Behavioural Therapy (CBT), Narrative Therapy, and Solution-Focused Therapy in his integrative counselling. The typical challenges that Kevin addresses with clients include depression, anxiety, life transitions, relationship concerns, anger management, self-esteem, self-confidence, and career concerns.
Kevin provides counselling services in English.
Graduate Intern Counsellor, Kevin Morrison, is accepting new clients from across British Columbia, on Mondays and Saturdays. As a Graduate Intern Counsellor, Kevin will be under the direct supervision of the Clinical Director, along with the support from his accredited university.
To inquire about a first appointment with Kevin, please send an email to info.kevin@jerichocounselling.com and you will receive a response from Central Booking to assist with the process.