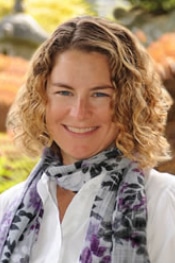 Johanna Wickie
Master of Business Administration (MBA), Master of Counselling (MC)
Registered Clinical Counsellor
Johanna joins the team at Jericho Counselling with an extensive background in human resources and public relations working with youth and adults in the military, public and private sectors.
Johanna has a strong conviction and belief that change is always possible, no matter how dire the circumstances may appear. She sees her primary role as a counsellor as helping clients finding the keys to their own success. Johanna works collaboratively with clients to help determine the optimum way through the challenges they may face.
Informed by an integrated approach to therapy, including person-centered therapy, narrative therapy, family therapy and couples therapy, Johanna has a wide range of tools and experiences to help her clients. Some key areas of interest and experience include trauma work, couples work including separation and divorce, family work including building blended families and grief and loss work. Johanna has also helped clients with addictions, depression, anxiety and life transitions. Johanna has worked with many professionals to help them navigate the barriers and challenges of building and achieving work/life balance.
With 18 years in the Canadian Forces, 11 years in the business sector and a Master of Business Administration, Johanna has a wide range of experiences to draw on to support her clients.