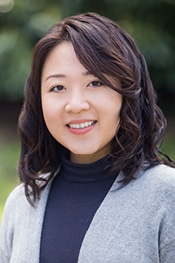 Serena Zhang
Master of Counselling (MC)
Canadian Certified Counsellor
Serena is a Canadian Certified Counsellor and holds a Master of Counselling degree from City University of Seattle. In her practice, Serena draws upon various theoretical approaches as well as her background in biology to ensure therapy is tailored to fit each unique client. She focuses on developing safe, supportive, and collaborative relationships that promote empowerment and self-discovery.
In order for counselling to be most effective, Serena believes it is crucial for clients and therapists to work as partners in addressing the issue. Therefore, she highly encourages her clients to openly contribute their ideas and suggestions throughout the therapeutic process. While she often gravitates towards Narrative, Mindfulness, Cognitive Behavioural, and Solution Focused Therapies, Serena's integrative approach means she is always keen to explore new possibilities with her clients.
Serena has experience working with individuals and couples from a diverse range of demographics and is sensitive to the variety of ways that culture and identity can affect one's experience of the world. With training and experience in depression, anxiety, relationships, life transitions, grief & loss, as well as self-esteem, and many other challenges, Serena strives to truly see and hear each client by maintaining a safe, nurturing environment in which they have the space to process, discover, and heal.
As someone who sat in the client's chair long before she considered becoming a therapist, Serena knows first-hand just how difficult it can be to reach out for help. She greatly admires clients for continuously demonstrating the immense courage and determination it takes to share their stories.
Serena provides counselling services in English and Mandarin.
Vancouver Counsellor Serena Zhang is accepting new referrals on a waitlist as it typically takes about 6-8 weeks to get an initial booking.
Please email info.serena@jerichocounselling.com and you will receive a response from Central Booking to assist with the process of booking an initial appointment on Serena's waitlist.