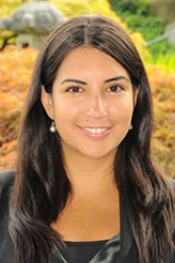 Sandra Buenano
Master of Counselling Psychology (MCP)
Registered Clinical Counsellor
Since she moved to Vancouver 15 years ago, Sandra has been involved in the community volunteering at different organizations. She values diversity and enjoys working with diverse populations. She values the uniqueness of each individual and applies that into therapy, creating a unique therapeutic experience for each client. Sandra believes that therapy is a collaborative process and that therapy should be tailored to each client's needs. While primarily Existential; she utilizes Mindfulness-Based Cognitive Behavioural Therapy and Solution Focused therapies in her practice. However, she is also open to using other forms of therapy that may benefit and be appropriate for her clients.
Sandra has a decade of experience working with children and families and understands the difficulties and complexities of life. Sandra views therapy as getting the "stuck" person moving again. She believes in helping the client regain an ownership of his or her life. Sandra also has extensive experience working with depression, anxiety, parenting challenges, self-esteem, relationship difficulties, communication, stress management, addiction, multicultural issues, and major life transitions. She works with youth, adults, couples and families.
Sandra provides counselling services in English and Spanish.
Please note that Sandra's fees are slightly higher than other therapists.  You are welcome to ask about this during the booking process or when you first meet with Sandra.
Registered Clinical Counsellor, Sandra Buenano, is currently available for new referrals at the West Broadway location in Vancouver on Tuesday and Friday.
Email now at info.sandra@jerichocounselling.com to request information about a future appointment with Sandra and you will receive a reply from central booking to assist with the process.