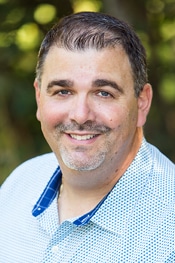 Nir Yahav
Master of Arts (MA) in Counselling Psychology
Registered Clinical Counsellor
Nir is a Registered Clinical Counsellor (RCC) and holds a Master of Arts degree in Counselling Psychology from City University of Seattle. He has worked in a variety of counselling and therapeutic settings for over 10 years. Throughout his career, Nir has worked with youth, adults, parents, couples and families presenting with a wide array of issues and challenges. Nir has consistently demonstrated a compassionate, trustworthy, and collaborative approach to his work with clients. He is appreciative of the rich diversity of human experience, including those related to one's culture, ethnicity, and expression of one's unique self.
Nir practices from a client centered and client directed approach, whereby the client's voice is readily accepted as the source of wisdom and solution. His approach to therapy is designed to help tailor the treatment to his clients and their particular therapeutic goals. Nir uses various therapeutic modalities including Cognitive Behaviour Theory (CBT) and Solution Focused Brief Therapy, as well as Mindfulness-based theory and Narrative ideas in his practice with clients.
The key areas of Nir's work with clients includes parenting and co-parenting challenges, parent-teen relationships, family issues, anger management, addictions, depression and anxiety, stress management, self-esteem, and life transitions of all types. Nir has also presented workshops on the topic of working with perpetrators of violence. Additionally, Nir has facilitated groups on the effects of domestic violence in relationships and families, for almost a decade, while also mentoring practicum students on this subject.
Nir provides counselling services in English and Hebrew.
Vancouver BC counsellor, Nir Yahav, is currently accepting new referrals from across British Columbia on Tuesday, Wednesday and Thursday at our Virtual Clinic space.
To learn more about counselling with Nir, please email info.nir@jerichocounselling.com and you will receive a reply from Central Booking to assist in the process.