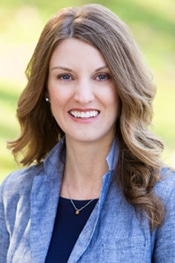 Natasha Howlett
Master of Arts in Counselling Psychology (M.A.)
Registered Clinical Counsellor
Natasha holds a Master of Arts degree in Counselling Psychology, as well as a Bachelor of Theology. She has previously spent approximately ten years working with youth and families in church ministry settings, during which she was able to develop an approach to working with people in ways that involve their whole person.
Natasha believes that positive and lasting change begins first with understanding the truth of who we are, and is therefore passionate about helping people move towards a deeper awareness and acceptance of their particular reality. Key to this process is relationships. The value of collaboration with others throughout the process of growth and change is of great importance to Natasha, and this comes through in her passion to create deep therapeutic connections with her clients.
Natasha desires to implement a holistic approach to counselling, informed by cognitive behaviour therapy (CBT), narrative therapy, family of origin work, as well as mindfulness-based approaches. Special interests include trauma therapy, grief and loss, as well as some of the unique issues faced by women and teen girls such as anxiety, depression, self-esteem and relationships.