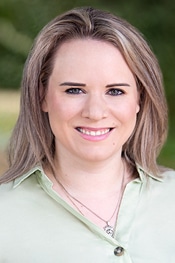 Maggie Milsom
Master of Education in Counselling Psychology
Registered Clinical Counsellor
Maggie Milsom is a Registered Clinical Counsellor with the BC Association of Clinical Counsellors (BCACC). She holds a Master of Education in Counselling Psychology specializing in Vocational Rehabilitation. With many years of experience helping people across a variety of roles, Maggie meets clients where they are and takes an individualized approach to finding solutions that help to make a difference as quickly as possible. Maggie is also a graduate of the Vancouver Academy of Dramatic Arts and has studied film and theatre at various studios in Vancouver for over fifteen years.
Maggie has worked with a breadth of youth and adults, struggling with challenges ranging from depression, OCD, anxiety, panic attacks, substance abuse, sexual assault, domestic violence, and anger management. She has worked collaboratively with families at community organizations and various entities including a stabilization home for young males with current or recent mild to moderate substance abuse. Maggie also has experience working with First Nations communities – spearheading an anger-management group that incorporated culturally relevant practices. Additionally, Maggie has a general background in providing vocational assessments and rehabilitation for clients interested in this area of overall life growth and development.
Utilizing primarily a Rogerian/Person-Centered approach in her counseling, Maggie encourages a collaborative connection and effort between client and clinician. She also has experience in Gestalt therapy (role play), Cognitive Behavioral Therapy (CBT), Mindfulness, and Psychodynamic approaches to therapy.
In addition to her work as a counsellor, Maggie is currently volunteering at the UBC Brain lab which explores the psycho-neurological mechanisms underlying cognitive, affective, and stress-associated aspects of decision-making and impulsivity. In this context, she is specifically focused on issues related to substance use disorders and concurrent mental disorders.
Maggie provides counselling services in English and Spanish, as well as Indonesian.
Vancouver Counsellor Maggie Milsom works with clients via our Secure Virtual Clinic for Online Counselling sessions on Tuesday, Friday, and Saturday, and is currently accepting new clients.
To inquire about booking a first session with Maggie, please email info.maggie@jerichocounselling.com and you will receive a response from Central Booking to assist with the process.