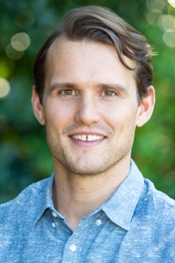 Kristofer Scott
Bachelor of Education (B.Ed.)
Graduate Intern Counsellor
Kristofer is a Graduate Intern Counsellor currently working on his Master of Arts in Counselling Psychology through Yorkville University. He joins the team at Jericho Counselling with a background in education and in the trades. Kristofer is a proponent for holistic health and maintains the belief that we are all capable of developing meaningful lives even within struggle and hardship. As Kristofer utilizes an integrative approach to therapy, he is informed by several orientations including Cognitive Behaviour Therapy (CBT), Existentialism and Person-centered (Rogerian) therapy.
Within the therapeutic relationship, Kristofer seeks to work with clients to explore their concerns, perspectives, and strengths, while supporting them in developing new skills and setting goals in order to achieve positive change. Kristofer looks forward to collaborating with his clients in order to find the best route to promote growth for them as individuals. His current areas of focus include anxiety, depression, anger, stress management, self-esteem, relationship, and physical or mental health issues.
Kristofer provides counselling in English.
Graduate Intern Counsellor Kristofer Scott is accepting new referrals at our Downtown Vancouver location where he sees clients on Thursdays and Saturdays.
Please email info.kristofer@jerichocounselling.com to request information about booking a first meeting and you will receive a reply from Central Booking to assist with the process.