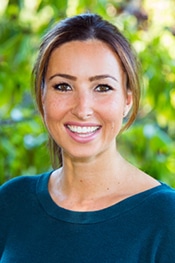 Kara Kalin
Master of Counselling (MC)
Registered Clinical Counsellor
Kara is a Registered Clinical Counsellor, holds a Master of Counselling degree, and is also a Certified EMDR Therapist. With over a decade of experience, Kara's compassionate and non-judgemental approach assists clients with a wide variety of challenges including depression, anxiety, addictions, grief and loss, disordered eating, anger management, relationship concerns, cancer, trauma, pre and post natal support life transitions, and many other areas of mental health.
With an integrative approach to counselling work, Kara combines Narrative, Solution-Focused, and Cognitive-Behavioural theories, along with Performance Based Mental Skills Training. She brings several years of experience as a mental health and addictions counsellor, which has allowed her to work with youth, adults, families, and groups in a treatment setting.
In addition to being a Registered Clinical Counsellor and Certified EMDR Therapist, Kara is a professional member with the Canadian Sport Psychology Association and a former high-performance national team sport coach. In 2018, she was honoured as Coach of the Year in her community for her exemplary leadership. Kara continues to be engaged with athletes in the National Sport program of Canada, and brings more than a decade of coaching and counselling to athletes along their road to excellence. This experience in a high performance environment transfers well to any sphere where excellence is valued and energetically pursued.
In her work with athletics and performance, Kara helps to address trauma from injury, fear of failure, goal setting, sleep disturbance, recovery from injury, performance anxiety, and mental training.
Kara is a mother to four young children and understands the pre and post natal journey of mothers, while having experienced both single and dual pregnancies.
Kara provides counselling services in English.
Vancouver Counsellor, Kara Kalin, works with clients via our Secure Virtual clinic for Online Counselling sessions on Tuesday and Wednesday, and is currently accepting new clients.
To inquire about options to booking with Kara, please email info.kara@jerichocounselling.com and you will receive a response from central booking to assist with the process.