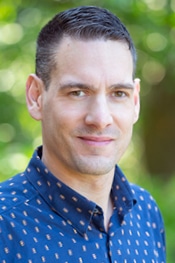 James Howard
Bachelor of Theology (B.Th.)
Graduate Intern Counsellor
James is a Graduate Intern Counsellor who is currently completing his Master of Counselling at Adler University. James joins Jericho Counselling from the corporate sector, where he has worked in office management for the past 10 years. This in combination with his life experiences, including living, working, and studying across three continents has given him the depth to be able to relate to a diverse group of people. In addition to his corporate experience, James has frequently volunteered in leading pre-marriage programs and supporting leadership development with young leaders.
What motivates James and keeps him focused is his passion for healthy relationships, especially within the context of marriage and family. He believes these relationships are often the keys to a rewarding life and community. James acknowledges that everyone is different and unique, thus within his therapy practice he applies a variety of theories in order to best suit the client. These include the Gottman method, Cognitive Behavioral Therapy (CBT), Mindfulness approaches, and Solution-Focused therapy. James is comfortable in supporting clients who are struggling with anxiety, depression, relationship concerns, anger management, career issues, parenting challenges and life transitions.
James provides counselling in English.
Graduate Intern Counsellor, James Howard, is NOT accepting new referrals.