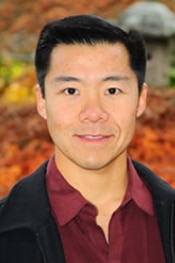 Gregg Loo
Master of Arts (MA) in Counselling Psychology
Registered Clinical Counsellor
Gregg has a Master of Arts degree in Counselling Psychology from the University of British Columbia and is a Registered Clinical Counsellor. He has been working for over 15 years in a variety of counselling and therapeutic settings with youth, adults, and families.

Gregg has an empathic and integrated counselling style. While primarily Client-Centred, he utilizes Mindfulness-Based Cognitive Behavioural Therapy, Solution-Focused, and other theories that appropriately suit his clients' needs.

Gregg has experience working with addiction, depression, anxiety, anger management, self-esteem, family issues, grief, trauma, and mental health disorders, in individual and group settings. In addition to his work with Jericho Counselling, Gregg is a Clinical Supervisor, Certified Trainer for the International Center of Clinical Excellence, and presenter.
Prior to his counselling work, Gregg was a Teen Recreational Worker on the North Shore and a coach for the Night Hoops basketball program. A physically active person, Gregg believes that an individual's body, mind, and spirit are integrated and must be given equal opportunity for healing through self-care, support, and education.
Gregg provides counselling services in English.
Vancouver Counsellor, Gregg Loo, is available for counselling appointments on Sundays at the Broadway location and is NOT currently accepting new clients.
Email now at info.gregg@jerichocounselling.com to request placement on a waitlist with Gregg and you will receive a reply from central booking to assist with the process.