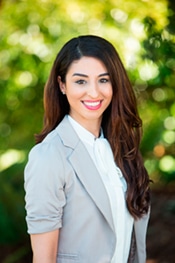 Shari Wood, M.Ed.
Registered Clinical Counsellor
Shari holds a Master of Education degree in Counselling Psychology from the University of British Columbia and is a Registered Clinical Counsellor. Shari enjoys empowering her clients to discover their inner wisdom, build self-confidence, and to live a more authentic and purposeful life.
Shari practices an integrative approach to counselling and utilizes a variety of theories including Cognitive-Behavioural, Person-Centered, Narrative, and Mindfulness. Shari has experience working with high school students, post-secondary students and adults.She has supported clients with a diverse range of concerns including relationship challenges, life and career transitions, grief and loss, cultural complexities, family of origin issues, boundary setting, assertiveness, anxiety, and depression. Shari is a culturally sensitive counsellor and she has also worked with immigrants and newcomers to Canada experiencing culture shock and other barriers to living in a new country.
In her work with adolescents, Shari has used expressive counselling techniques including artwork, visualization, and interactive games. She has worked with secondary students with a variety of challenges including low self-esteem, bullying, peer pressure, body image issues, blended family issues, and academic stress.
Availability:
Anyone who is working towards conquering fears, healing past wounds, finding hope, and building fulfilling relationships, will find Shari to be a wonderful and helpful companion on the journey. Shari believes that challenges in life can often be well-disguised opportunities for learning and growth. With a non-judgmental spirit, empathy, and genuineness, Shari helps her clients to embrace and grow through their struggles, as she helps them build necessary skills to see the changes that they are seeking in their lives.
Shari provides counselling services in English.
Registered Clinical Counsellor, Shari Wood, is available for counselling appointments at our West Broadway location in Vancouver on Wednesday and Saturday, and is accepting new clients.
Shari is also available to meet with clients at our Burnaby / Metrotown location and is taking new clients on Thursday and Friday.
Email now at info.shari@jerichocounselling.com to request an appointment and you will receive a reply from Central Booking to assist with the process.