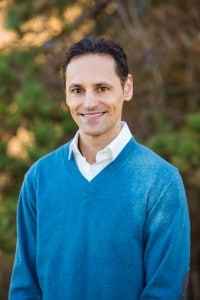 Jeff Sharun
Master of Counselling
Canadian Certified Counsellor
Jeff is a Canadian Certified Counsellor (CCC) and holds a Master of Counselling degree from City University of Seattle. He comes to the Jericho Counselling team with a deep background in working with the human condition, including specialized training and experience in Mental Health and Addictions.
A true collaborator, Jeff shares his compassionate and trustworthy nature with clients in a counselling style that invites new understanding and acceptance of the experience of authentic self. Jeff's strengths-based approach is grounded in the knowledge that all clients and their circumstances are completely unique, and so counselling must provide a personalized approach tailored to each and every client.
Availability:
Jeff understands that life can be very stressful and can sometimes feel overwhelming – especially when you're feeling stuck – but he truly believes that change is always possible. Counselling is about that remarkable shift that can happen in a person when the conditions of safety, respect, and support offer the necessary backdrop to open up the opportunity for growth and learning.
As an integrated therapist, Jeff uses a range of evidence-based and proven methods such as Dialectical Behavioral Therapy (DBT), Cognitive Behavioral Therapy (CBT), Mindfulness, and Solution Focused Therapy in his practice. Jeff has experience working with clients who struggle with anxiety, depression, addiction, stress management, anger, relationship concerns, goal attainment, life and career transitions, grief and loss, spirituality, self-esteem, and childhood trauma. Jeff works with adults and youth, as well as couples and families. He also considers himself to be an ally of the LGBT community and has experience assisting clients with issues of sexuality and identity.
Jeff provides counselling services in English.
Vancouver Counsellor, Jeff Sharun, sees clients at our West Broadway office on Sundays and is currently accepting new clients.
Jeff is also available for counselling appointments at our Downtown Vancouver office on Mondays, and is currently accepting new referrals.
Burnaby Counsellor, Jeff Sharun is also accepting new clients at our Metrotown office on Fridays and Saturdays.
To request an appointment with Jeff, please send an email to info.jeff@jerichocounselling.com and you will receive a reply from Central Booking to assist with the process.