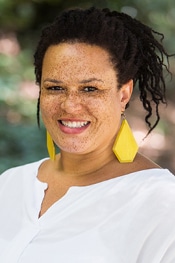 Renee Wishart
Master of Social Work (MSW)
Registered Social Worker
Renee is a Registered Social Worker, having earned an undergraduate degree in psychology and sociology at Concordia University in Montreal, followed by a Master of Social Work at Hunter College in New York City. Renee joins the Jericho Counselling team after almost a decade of studying and working with clients and communities in New York, NY.
Renee grew up in Vancouver, giving her a rooted understanding of what it means to be a "Vancouverite" and a keen awareness of the stressors that go along with living in a rapidly growing city. Bringing a broad range of experience in different settings with a wide variety of clients, Renee is comfortable working with clients of different ages and stages, from early childhood to the elderly. She has experience with a diverse clientele, including the LGBTQ community. With this background, Renee has honed her clinical skills to allow her to provide support to many individuals with their own diverse needs. As a therapist whose credentials are rooted in Social Work, Renee brings a robust energy for advocacy and social justice into her work with all clients. This passion specifically extends to her clients who identify as people of color.
It is Renee's belief that people are a combination of where they come from, where they are now, and where they would like to be. Renee views therapy as a tool that people use as a way to further their understanding of themselves within the world that they live, which allows them to further pursue their goals in all areas of their lives.
Renee has experience providing individual, family, and group therapy and uses an array of therapies including Cognitive Behavioural Therapy (CBT), Narrative theory, and Expressive approaches. Building a strong and positive therapeutic relationship with each client, one in which the client feels comfortable and supported, is a hallmark of Renee's work. Most importantly, Renee believes in providing counseling services to all clients with the respect and dignity they deserve.
Renee does not offer a sliding fee scale.
Vancouver Social Worker, Renee Wishart, is NOT currently accepting new clients at our West Broadway office on Sunday, Monday, and Tuesday.
To request information about being placed on a waitlist with Renee, please email info.renee@jerichocounselling.com and you will receive a response from Central Booking to assist in the process.