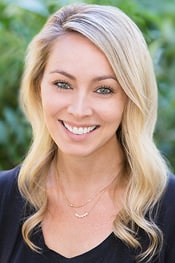 Ashley Hyndman
Master of Counselling (MC)
Registered Clinical Counsellor
Ashley is a Registered Clinical Counsellor and holds a Master of Counselling degree from City University of Seattle. She understands that counselling can sometimes be a very difficult process. This may be so true at times, that we put it off for years. Even so, the minute you decide to take that first step, Ashley will be right alongside, motivating, gently pushing, listening, and working hard to ensure that you get everything you need to be successful in your journey.
An area that Ashley is very passionate about, is working with youth and their families.  It is her belief that strong relationships are the key to a great life.  She works tirelessly to create these healthy relationships, both within the family and within the youth themselves. She spent many years working with youth outside of counselling, so this was a natural transition for her.  Ashley finds great importance in taking the time to understand and appreciate the difficulties each individual child and adolescent may struggle with on a daily basis, and helps them establish coping strategies to gain a sense of control over their ever changing lives.  She works with the youth on understanding and accepting all parts of their individual identity to construct genuine and authentic confidence and self-esteem.  Ashley encourages parents and/or guardians of the youth to establish a therapeutic relationship with her as well, to ensure that there is a fully supportive and loving foundation from which the young person can gain strength and understanding.
Ashley also has a depth and breadth of knowledge and experience working with individuals and couples.  Her goal is to assist them to find their desired path and direction in life; together or independently. She works to help people understand their own identity, which in turn boosts their self-esteem and confidence.  And with this new information, Ashley is able to assist people in finding more direction in their lives and teach them how to maintain constant forward movement.
Ashley's key areas of focus include: bullying of all types, self-harm, youth-parent struggles and relationship building, anxiety, depression, compassionate communication for individuals and couples, anger management, trauma, grief and loss, addiction, and establishing direction in life.
Practicing from a client-centered approach, using Cognitive-Behavioural Therapy (CBT) and Emotion-Focused Therapy (EFT), Ashley strives to create a safe, supportive, calm and compassionate environment to allow people to be their full selves and share their experiences as their own.
Ashley provides counselling in English.
Vancouver counsellor, Ashley Hyndman, not accepting new referrals at this time.
Email now at info.ashley@jerichocounselling.com to request an appointment with Ashley and you will receive a reply from central booking to assist with the process.